Singapore's Coney Island: 10 things to know
By Ray Yeh | Updated 30 Nov 2015 11:42 | CNA 
Singapore's Coney Island: 10 things to know
Many visitors to the island, which was once owned by the Haw Par Brothers, are curious about the holiday beach villa the brothers built in the 1930s. Another star attraction is the elusive free-roaming Brahman bull, whose presence on the island remains a mystery.
Whatever your reason for dropping in, here are 10 things about Coney Island Park that you should know: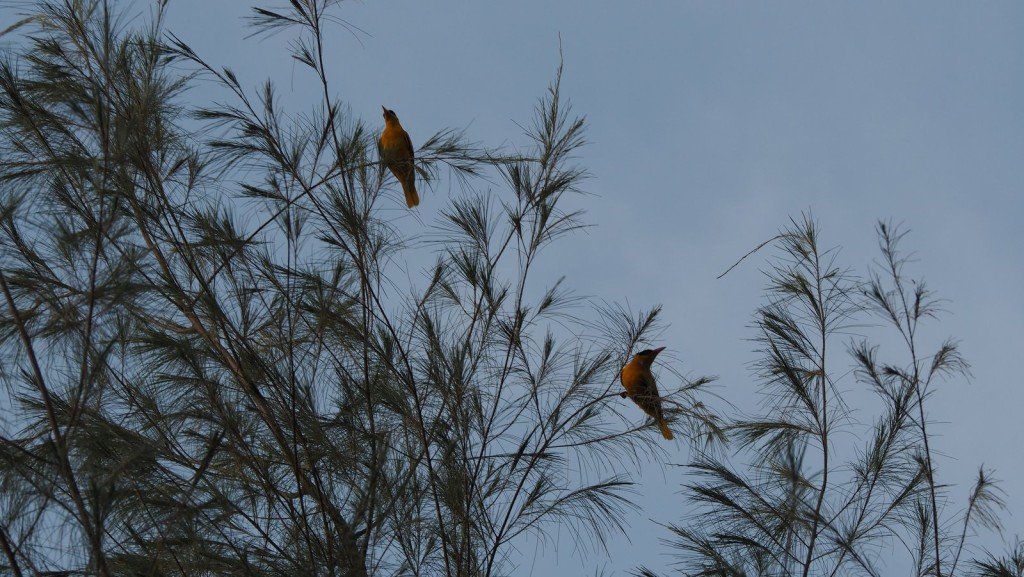 1. THE ISLAND IS OFF THE GRID
Coney Island is not connected to the mainland's power grid or water system, in an effort by the National Parks Board (NParks) to keep the park as rustic and environmentally-sustainable as possible. Since no lighting is provided after dark, the park closes at 7pm daily.
The only toilet at the park uses zero energy, and is self-sufficient. Water harvested from the rain is used for flushing and hand-washing. Solar energy powers the pumps. Diffused sunlight provides indoor lighting, and the green roof reduces ambient temperature.
Lamp posts found near the park entrances are attached with solar panels that harvest solar power for lighting without the need for electricity.
2. RECYCLED CASUARINA TIMBER MAKES GOOD FIXTURES
"Last year we had a storm, and quite a number of trees got uprooted. So we recycled some of the wood for benches, signage, and we recycled most of them for a boardwalk at the mangrove area," said Ms Ang Chiean Hong, NPark's Deputy Director of Parks.
NParks also built a play area out of recycled wood, called the Casuarina Exploration, near the West Entrance. "It's interesting to see how the children interact with these wood pieces, and imagine a way to play with them. It helps children identify with nature," Ms Ang said.
3. THE NAME CASUARINA IS DERIVED FROM MALAY
Casuarinas are tall, conical-shaped trees with needle-like twigs and fruits that look like tiny durians. These characteristics allow them to thrive in coastal regions where they are exposed to high wind and high salt spray. Coney Island is dominated by these trees.

The name Casuarina is derived from the Malay word for the cassowary, kasuari, a flightless bird. It alludes to the similarities between the bird's feathers and the plant's foliage. However, in current standard Malay, the tree is called Rhu.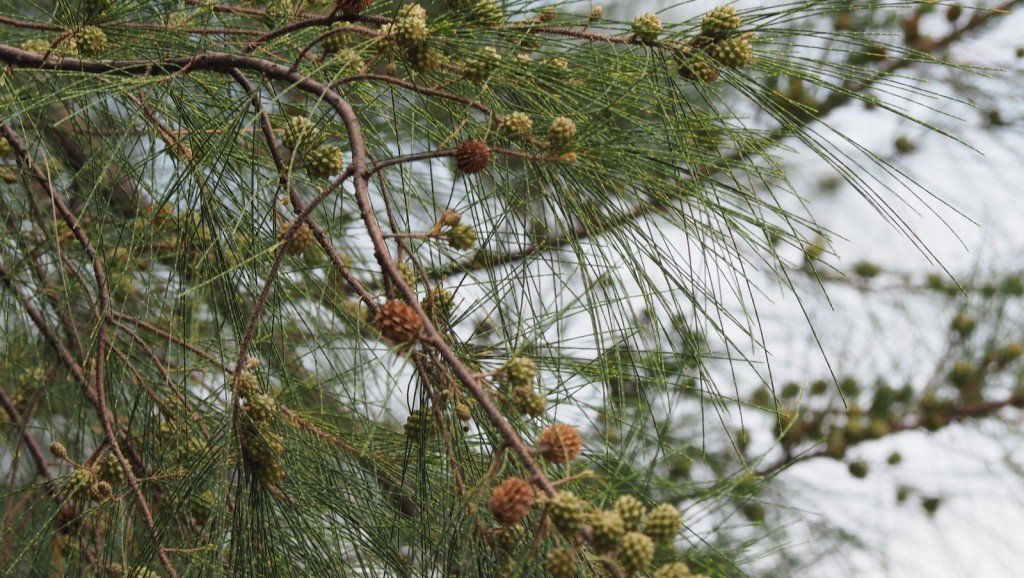 4. THE RESIDENT OTTERS BELONG TO A GLOBALLY-THREATENED SPECIES
For those who cannot get enough of the Bishan-Ang Mo Kio family of otters, you might want to check out their less famous counterparts. "In the morning, if you come at about seven plus, you'll see otters," Ms Ang suggested. "There is a group of eight otters, and they usually play along the dam." The dam is found at the East Entrance of the park, along Pasir Ris Coast Industrial Park 6.
The smooth-coated otter, found only in Asia, is a vulnerable species due to the loss of its wetland habitats.
5. 80 BIRD SPECIES LIVE HERE
Woodpeckers, Kingfishers and Bee-eaters – these are just a few bird species that make Coney Island home, at least for a few months a year. Some of the 80 species of birds found here are migrants, stopping over as they escape winter up North or down South.
To increase the availability of suitable nesting sites for these winged creatures, NParks have installed nest boxes around the island. Some of them are found on tall trees, such as those for Woodpeckers, while others are buried in sandy mounds, such as those for Bee-eaters.
You might also spot these hanging nests that look at like tear drops. They are built by male Baya Weavers who use them to attract the females. To increase their chances at pairing up, the males usually build many partial nests and start courting, and only complete the nests when they find a mate.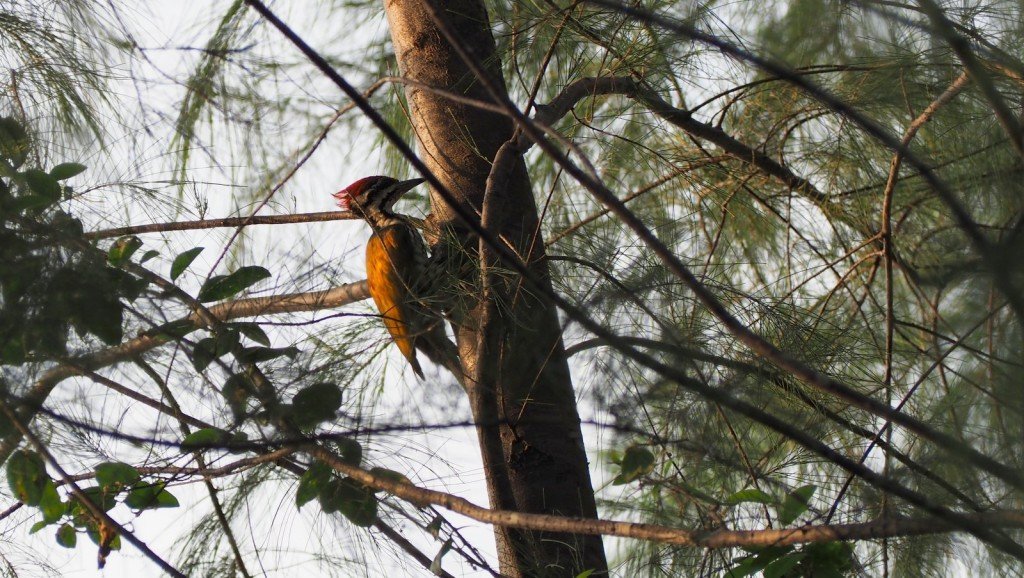 6. DURING A THUNDERSTORM, BIRD HIDES CAN PROTECT YOU
Bird watchers and photographers have three bird hides on the island to choose from. As the name suggests, these stainless steel structures are covered in creepers to hide humans from animals, to facilitate wildlife observation at close quarters.
These structures are built to withstand the impact of falling trees, so if you get caught in a heavy thunderstorm and have no time to run for shelter, one option is to wait out the storm under the bird hide.
7. THE LAST REMAINING CYCADS
Coney Island is home to the last two surviving cycad specimen in Singapore. The trees once grew along the coast of Singapore at Katong, but were affected by development works. NParks transplanted them to Coney Island Park, back to their native beach habitat.
Even though they grow very slowly, these trees can live for as long as 1,000 years.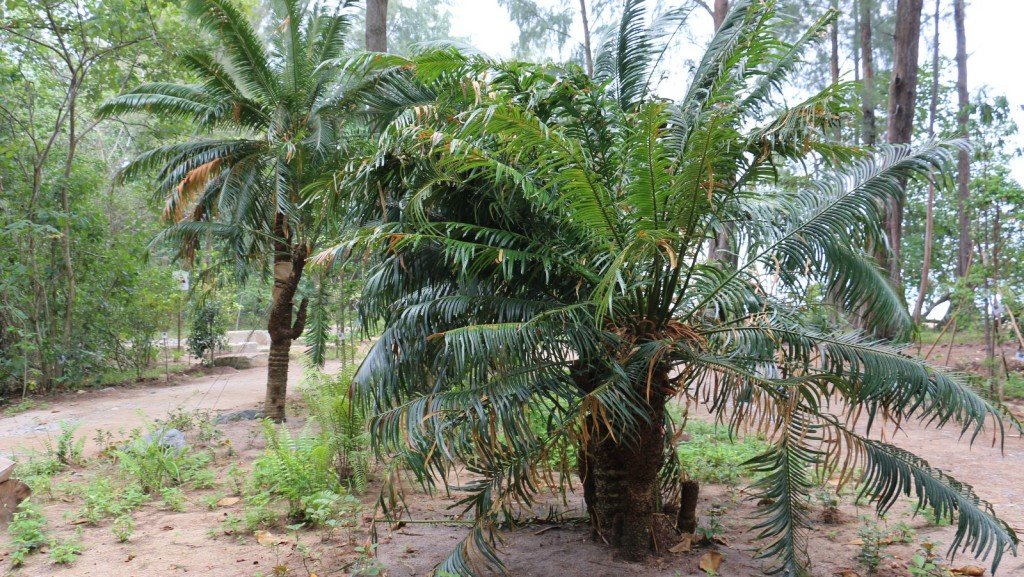 8. VINTAGE RELICS
The wooden Coney Island sign that serves as the backdrop for many Instagram photos is actually a relic from a past era. NParks gave the words a fresh coat of paint, but no one knows for sure when it came to be.
It could have been left there by Indian businessman Ghulam Mahmood, who bought the island in the 1950s and wanted to turn it into a resort modelled after New York's Coney Island.
Two other vintage pieces that can be found near the Coney Island sign: a stone bench and a metal bin. Don't try to stuff your trash in it, it is only for display.
9. IT'S NOT SAFE TO VISIT HAW PAR BEACH VILLA
Despite the "No Entry" sign, curious visitors still find their way to the villa through the mangrove swamp.
Built by the Haw Par Brothers in the late 1930s, the villa has a central hall and an open veranda that surround the house. "It used to be quite a grand piece of architecture, I would think so, fronting the beach and also surrounded by the natural vegetation," Ms Ang said.
The building has been left unoccupied for decades and is structurally unsound. NParks has built a fence around it to prevent entry. The statutory board also strongly discourages members of the public from visiting the villa on their own as It is situated in a mangrove area and visitors could get trapped by the rising tide.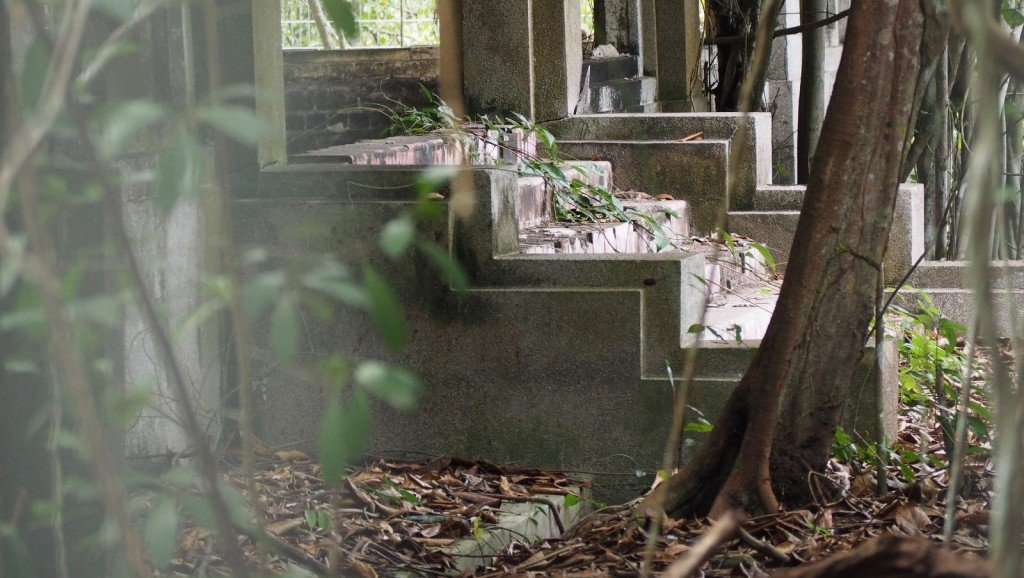 10. EXPERIENCE THE CICADA RAIN… OR NOT
As you take a leisurely stroll along the boardwalk under the canopy of tall Casuarina trees, you might feel droplets of water falling and think it has started drizzling. While that could be true, there is another possibility.
Called "cicada rain" or "honey dew", it is the excess liquid that cicadas expel after drinking tree fluids.